Fiberglass mesh tapedescription
Self Adhesive Fiberglass Mesh Tape is woven from C-fiberglass yarn, then coated with adhesive acrylic latex.
Save considerable time and eliminate one step of mudding when combining the self
adhesive mesh tape with a setting compound. The mesh tape's open weave construction will allow moisture to evaporate evenly and much more quickly without the worry of bubbles and blistering when compared to paper tapes.
Fiberglass mesh tape main qualities
• Very strong self-adhesive
• Sticks well in cold weather
• Will not absorb moisture
• Will not be affected by mold
• Fire resistant
• Will not tear
• Will not shrink
Fiberglass mesh tapeapplications
• Seaming drywall joints
• Reinforce or repair wall cracks, plasterboard cracks, and cement board
Fiberglass mesh tape technical data
Specification Declared

Yarn Tex- Warp

Yarn Tex- Weft

Adhesive acrylic latex coating

Tensile Strength(N/50mm)

70±5 g/m2, 9x9 Mesh

66 Tex

80 Tex

≥30%

Warp: ≥500 N/50mm

Weft: ≥700 N/50mm

60±5 g/m2, 8x8 Mesh

66 Tex

66 Tex

≥30%

Warp: ≥500 N/50mm

Weft: ≥500 N/50mm

50±5 g/m2, 9x9 Mesh

66 Tex

33 Tex

≥30%

Warp: ≥500 N/50mm

Weft: ≥280 N/50mm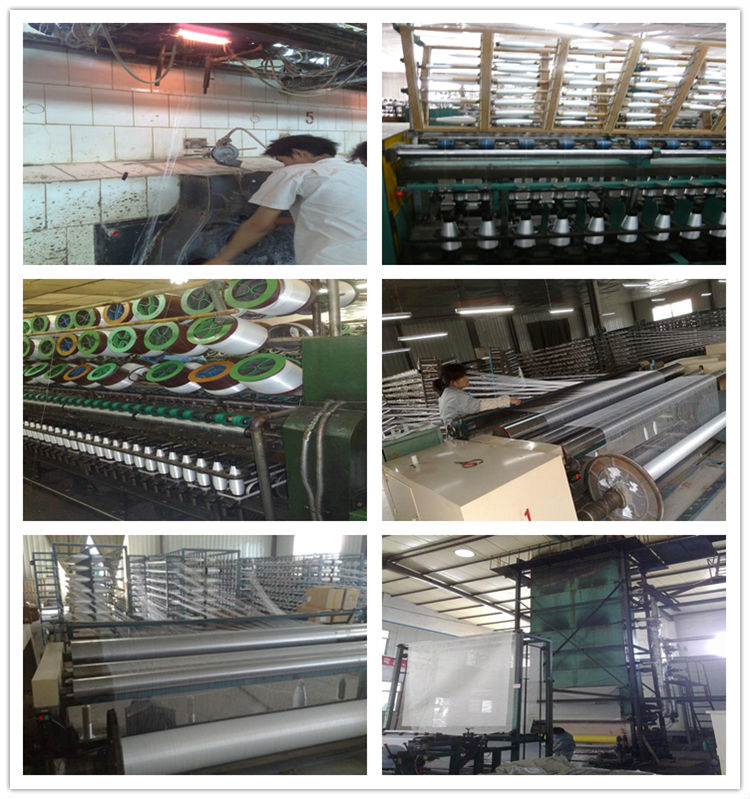 Q:What is the use of alkali resistant fiberglass mesh cloth on the exterior wall?

Standard: to strengthen the material function and alkali fiberglass mesh cloth to external wall thermal insulation layer, the main role is: to improve the mechanical strength of the surface layer, ensure the continuity of the surface layer resistance, shrinkage pressure and insulation dispersed surface layer stress, avoid stress concentration, surface resistance nature temperature and humidity changes and accidents caused by the impact of the cracking. Therefore, alkali resistant glass fiber mesh fabric plays an important role in the external insulation system, so the selection of good glass fiber mesh fabric is also an important component to ensure the comprehensive quality of the external insulation system. The current national standard technology of exterior insulation (JG149-2003): glass fiber warp and weft resistance tensile strength shall not be less than 750N/50mm, alkali resistant tensile strength retention rate of not less than 50%, more than 130 grams of weight per square meter.
Q:What is the quota of alkali resistant fiberglass mesh cloth sleeve?

Method of setting quotas:1.. What project quantity sets what quota, first find the amount of project quantity that needs to be set.2. understand the base price. The price is fixed in artificial materials machinery (+ +, it is note that units) are now consumption quota, consumption is the loss of quota book has made it clear that each of the different material loss, this loss is fixed price price * material.
Q:How do you paste the mesh cloth on the back of the stone?

Mesh cloth is used in home improvement projects for the grass-roots wall of the general name of anti cracking materials, mostly because of grid like name, also known as anti cracking cloth, anti cracking cloth mesh. The mesh cloth is usually made of glass fiber, and some people use cloth instead of anti cracking cloth in the actual construction. Wall cracking is a chronic disease of home improvement, so many people regard it as a magic weapon to prevent wall cracking. Different materials, new and old walls should be used.
Q:What is the difference between alkali resistant fiberglass mesh and glass fiber mesh fabric?

Alkali resistant glass fiber mesh cloth on the alkali or alkali glass fiber woven fabrics based coating formed by the alkali, the product of high strength, good bonding, docile, excellent positioning, widely used in the reinforcement of walls, wall insulation, roofing and other aspects
Q:What's the use of fiberglass mesh?

Glass fiber mesh fabric is based on glass fiber woven fabric as its base material and is coated with high polymer emulsion. Therefore, the utility model has the advantages of good alkali resistance, flexibility, and high tensile resistance at warp and weft direction. The utility model can be widely used for heat preservation, water resistance and crack resistance of walls inside and outside buildings.
Q:Slotted walls, seams, seams, tape, or anti mesh cloth?

Because in the fiber wall sealed with aging, so. Then through the plaster smooth dry, tore the cloth into strips, glue brush in the gap, and then dried, powder, and will not crack, affordable, the effect is very good.
Q:What kind of wall fabric is covered with fiberglass mesh? Do you apply the powder or the powder? Thank you

Most of the fiberglass mesh is used for the powder, but also outside powder, but at present there is no domestic how expensive, too expensive!
Q:What is the difference between alkali resistant fiberglass mesh cloth and high alkali glass fiber mesh cloth?

Alkali resistance refers to the performance of special glass fiber, while high alkali refers to the composition of glass fiber.Are two completely different concepts.
Q:Glass fiber mesh fabric stereotypes poor, general use of glue is acrylic emulsion, please add what accessories, you can finalize a better shape

Acrylic emulsion less water, that is, high cost. It's cheap and good
Q:Self-adhesive fiberglass mesh

EPS mesh made of alkali resistant glass fiber fabric, it uses alkali free glass fiber yarn by weaving leno weave structure and special organization, after the anti alkali, heat setting treatment such as reinforcing agent, finally by not dry glue coating baked. A EPS mesh fabric with alkali resistance, softness, adhesion and tensile resistance is formed.
1. Manufacturer Overview

Location
Year Established
Annual Output Value
Main Markets
Company Certifications
2. Manufacturer Certificates

a) Certification Name
Range
Reference
Validity Period
3. Manufacturer Capability

a)Trade Capacity
Nearest Port
Export Percentage
No.of Employees in Trade Department
Language Spoken:
b)Factory Information
Factory Size:
No. of Production Lines
Contract Manufacturing
Product Price Range