Specifications of Fiberglass mesh
Fiberglass mesh is woven by fiberglass yarn as its basis mesh, and then coated by alkaline resistant latex. It has fine alkaline-resistant, high strength, etc. It is an ideal engineering material in construction.
Main mesh size: 10mm*10mm
Main density: 110g/m2
Usage/Applications of Fiberglass mesh
1. External Thermo Insulating Composite System (ETICS) & External Insulating Finish System (EIFS)
2. External and internal plaster reinforcement
3. Electrical heating mats
4. Marble Slab Reinforcement / Mosaic Carrier
5. Asphalt reinforcement (roof water-proof)
6. Reinforced lightweight construction boards
Packaging & Delivery of Fiberglass mesh
Packaging: Each roll is shrink-wrapped, or to be packed in plastic bag. Then rolls are put into pallets and cartons.
Delivery: About 20 days after confirming the order.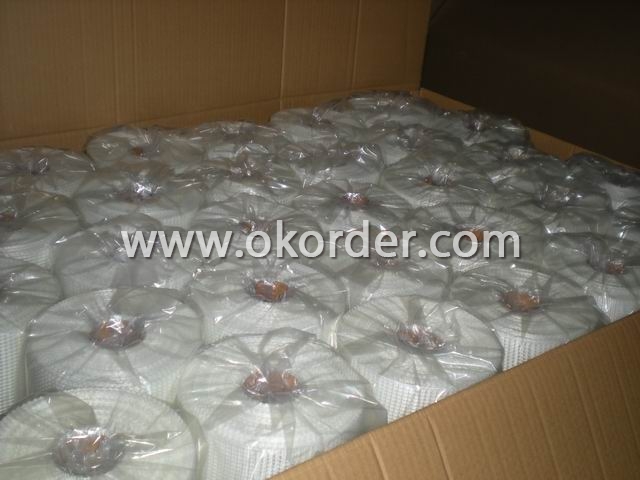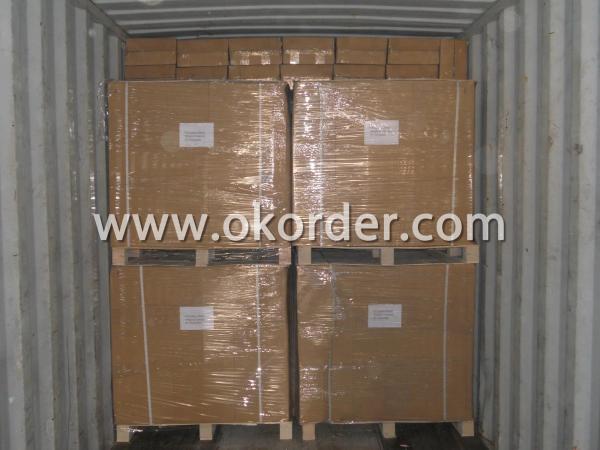 Production Line of Fiberglass mesh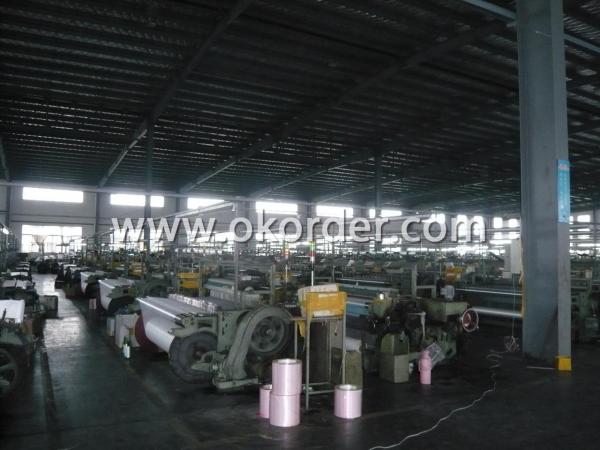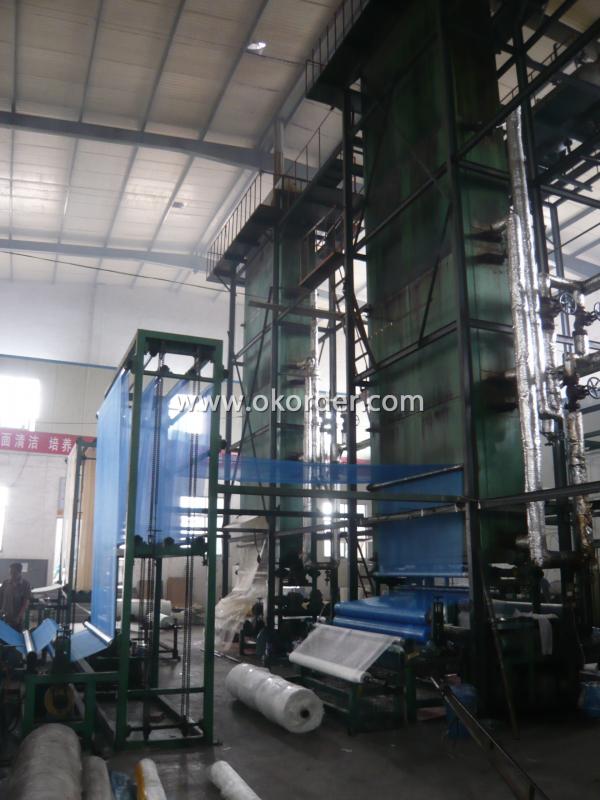 Advantages:
1. Have CE, ISO9001 certificates.
2. One of the biggest producers in China.
3. Good quality and best service.
Q:The difference between glass fiber and carbon fiber

Carbon fiber is a fibrous carbon material, containing more than 90% carbon. It is made by carbonization of various organic fibers in inert gas and in high temperature. Carbon fiber has excellent mechanical properties, is the highest strength and the highest modulus fiber with high performance fiber has been mass production, especially high temperature and inert environment in above 2000 C, carbon material is the only strength of the material, the other is the main structural material (metal and alloy) incomparable. In addition to excellent mechanical properties, but also has many other excellent properties of carbon fiber, such as low density, high temperature resistance, corrosion resistance, friction resistance, anti fatigue, vibration attenuation, high power and high thermal conductivity, low coefficient of thermal expansion, X light penetration is high, but the non magnet electromagnetic shielding.
Q:nan

1, the product adopts high quality, wax-free, E-glass and electric fiber yarn as the substrate, knitted into a variety of mesh cloth, and is made through heat drying dehydration, and then impregnated with epoxy resin mixture unique formula, dispensing glue under moderate temperature, and heat drying curing. 2, according to the property of the impregnated resin, the products can be divided into solvent and solvent-free mesh mesh. The main differences between the two mesh are as follows: 2.1, impregnated resin is different: Solvent Mesh contains acetone, solvent-free mesh is pure resin. 2.2, different procedures of impregnation: Solvent mesh is impregnated at normal temperature air, and it is opaque; while solvent-free mesh is impregnated under the medium-temperature vacuum pressure, and the mesh is transparent. 2.3, containing different amounts of plastic: The proportion of resin contained in solvent-free mesh is much larger than a solvent mesh, about twice of the solvent mesh. 2.4 application is different: Solvent-free mesh is suitable as an insulating layer between the coils with no partial discharge at very high field intensity the use of solvent-free mesh can reduce the thickness of the interlayer insulation.
Q:Should the wall shear walls be hung with fibre nets?

Fiber network, also called reticular fiber, reticulated polypropylene fiber, is a kind of polypropylene as raw material, made by special process. The appearance is a network structure made by mutually crossing the plurality of fiber monofilament.
Q:nan

For a indoor side , multiply both sides (the sum of top edge length) by 20cm. For the outdoor side, multiply the two sides (the sum of upper and lower eages) by 20cm.
Q:nan

modified asphalt polyester is one kind of low quality waterproof roll which using the gelatine powder to take the place of high polymer. glass?fiber mesh reinforced waterproof roll is distinguished by the waterproof roll texture of the tyre
Q:nan

It is mainly used for alkali resistance, crack resistance and thermal insulation.
Q:nan

The main distinction between the external wall thermal insulation Mesh and the interior wall Mesh is the different raw material of them. The external walls Mesh are generally with the raw material of alkali or alkali-free mesh, and then after multideck coating , it becomes an alkali resistance Mesh. This products are with a very good stability and a strong tensil strength which is easy for the construction. The cement and building walls can be very effective to enhance the tension strength. The mesh of the interior wall is with the glass fiber as the main raw material, but also through various process. This Mesh of the interial wall is an ideal material for the grc wallboard.
Q:Is the wall plastering glass fiber net and hanging steel wire net the same function? Is it possible to choose one of them?

Then, the external wall is covered with steel wire net insulation, so that both internal and external walls are used, for construction, the two are essential, not only a kind of
Q:What is the tensile strength of carbon fiber and glass fiber?

Carbon fiber is a new material with excellent mechanical properties, it is less than the proportion of steel 1/4, the tensile strength of carbon fiber resin composite materials are generally above 3500Mpa, is 7~9 times that of steel, tensile elastic modulus 23000~43000Mpa was also higher than that of steel.
Q:nan

Add 14.5% ~ 16.7% of zirconium dioxide and 6% titanium dioxide in the glass, melt under 1600 ℃, draw the platinum into continuous filaments, and then it is pieced toghther and twisted into textile glass fibers. During the drawing process, monofilament is coated with water-soluble polymer aqueous epoxy resin and a coupling agent, in order to satisfy compatibility between fiberglass mesh and the polymer affinity with alkali in the post-processing.
The products are widely used for wall insulation, wall and cement reinforcing, surface decorating, mosaic back mounting, crack repairing and etc in construction industry. Our main products include Fiberglass Mesh Alkali-Resistant Fiberglass mesh Fiberglass Reinforced Mesh EIFS Reinforced Mesh Glass Fiber drywall Tape, Our products be sold to Germany, Italy, Russia, Poland, Turkey, USA… relying on our great varieties of the managing/technical/production forces, advanced equipment lineup.
1. Manufacturer Overview

Location
Jiangsu,China
Year Established
2009
Annual Output Value
Below US$1 Million
Main Markets
North America; South America; Eastern Europe; Southeast Asia; Africa; Oceania; Mid East; Eastern Asia; Western Europe; Central America; Northern Europe; Southern Europe; South Asia
Company Certifications
ISO 9001:2000
2. Manufacturer Certificates

a) Certification Name
Range
Reference
Validity Period
3. Manufacturer Capability

a)Trade Capacity
Nearest Port
Shanghai Port
Export Percentage
1% - 10%
No.of Employees in Trade Department
about 300
Language Spoken:
English, Chinese
b)Factory Information
Factory Size:
about 4000m2
No. of Production Lines
10
Contract Manufacturing
Design Service Offered; Buyer Label Offered
Product Price Range
0.13 usd/m2-0.28usd/m2