Fiberglass Geogrids for Road Reinforcement
Loading Port:

Qingdao
Payment Terms:

TT or LC
Min Order Qty:

10000 m²
Supply Capability:

100000 m²/month
Inquire Now
Customer Service
OKorder Service Pledge
Quality Product
Order Online Tracking
Timely Delivery
OKorder Financial Service
Credit Rating
Credit Services
Credit Purchasing
---
Add to My Favorites
---
Fiberglass Geogrid Introduction
Fiberglass geogrid is a kind of new favorable earthwork base material to strengthen the road surface and roadbed. This product is made by weaving and covering fiberglass filament. It is featured by high vertical and horizontal tensile strength, low unit extension, high flexibility, and favorable high and low temperature resistance. The products after surface covering own the favorable property of alkali resistance and aging resistance
Fiberglass Geogrid Features :
1. Fiberglass geogrid for soil reinforcement

2. Pavement subgrade stabilization

3. Area /Ground stabilization

4. Pavement base reinforcement

5. Working & load transfer platforms

6. Rail Track-bed stabilization

7. Reinforced granular foundation beds
Fiberglass Geogrid Specification: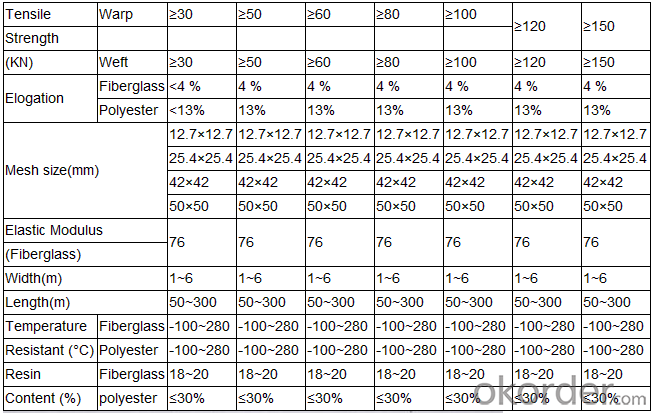 FAQ:
Q: What kind of payments does jenor support?
A: T/T, L/C, Cash are accepted.
Q: Do you charge for the samples?
A: Accordeing to our company policy, the samples are freee, we only charge the freight fee. And we will return the freight fee during the next order.
Q: Can you produce according to customers' design?
A: Sure, we are professional manufacturer, OEM and ODM are both welcome.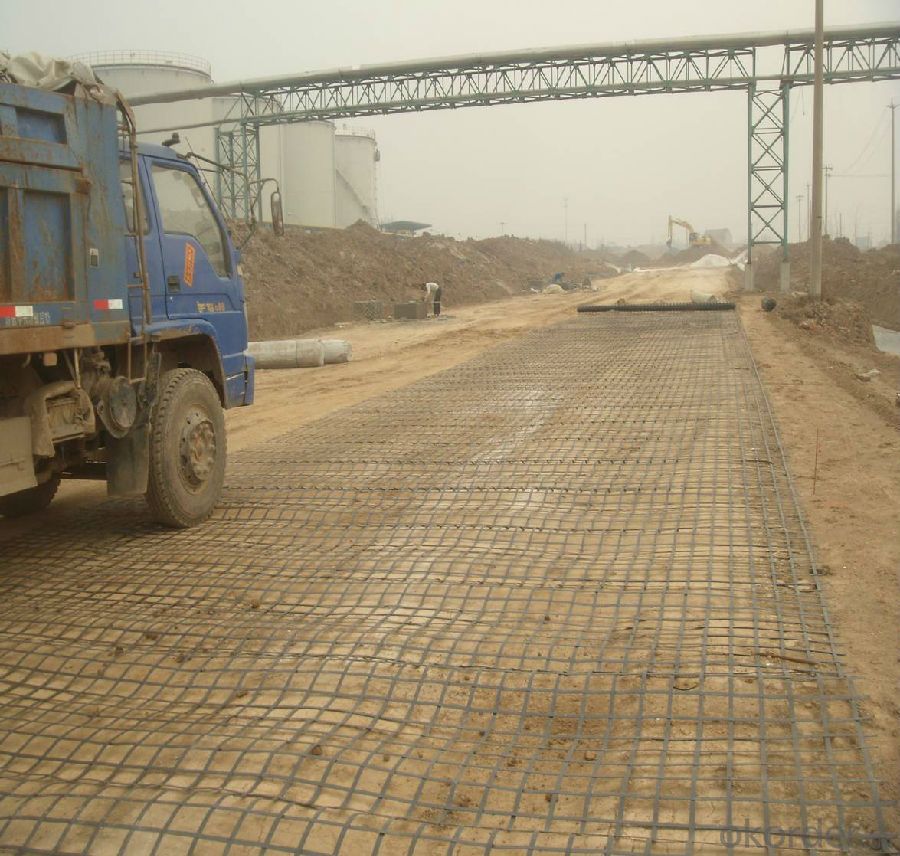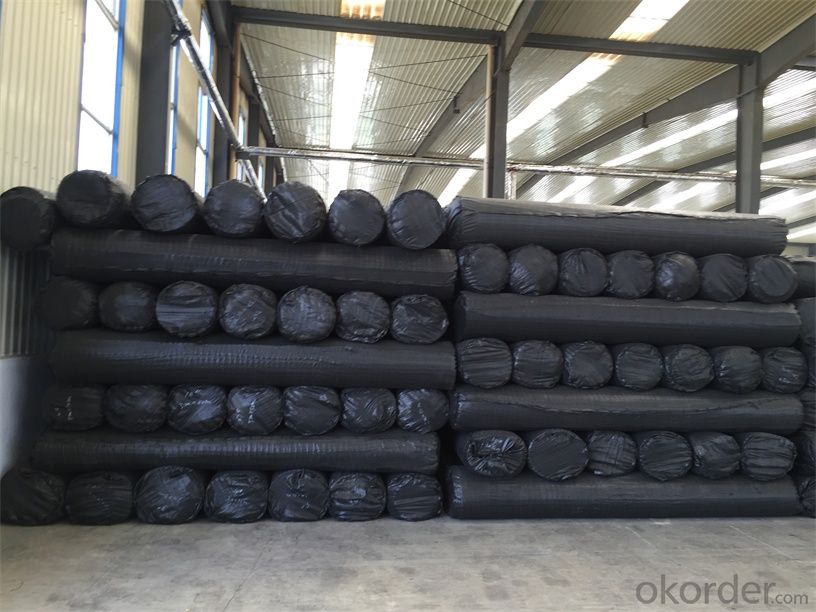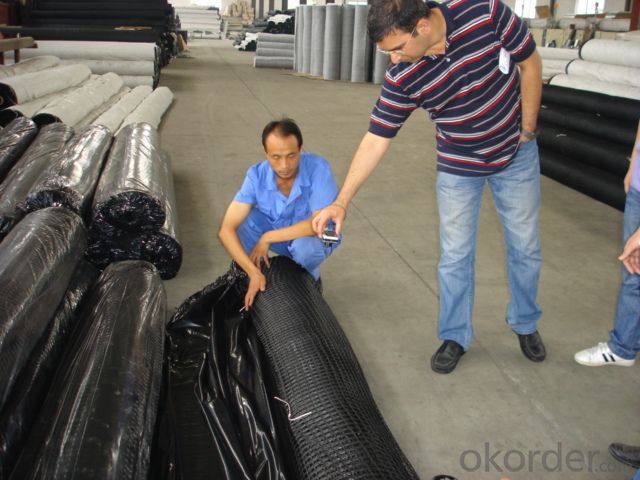 Q:How to effectively control the quality of Geogrid in the process of construction

1 raw material quality in accordance with the required frequency and standard sampling, strengthening the construction of protection against pollution and destruction.
Q:What is the GDL geogrid

First, the characteristics of uniaxial tensile plastic geogrid:1, the polymer into a linear state and the formation of a uniform distribution, high strength of the node of the long elliptical mesh integral structure. This kind of structure has high tensile strength and rigidity, and it provides the ideal chain system of bearing and diffusion of soil;
Q:Is there any difference between glass fiber grille and geogrid

Geogrid also includes polyester grille, steel plastic grille, plastic grille, etc.!
Q:Polypropylene geogrid and plastic geogrid

Not the same, plastic geogrid points; polyethylene, polypropylene two!
Q:How much is the geogrid 100KN

Steel plastic grille price: 8.20 yuan
Q:What is the geogrid GSJ80/HP

4, mixed with asphalt compatible materials - glass fiber geogrid treatment process after coating is designed for asphalt mixture, every fiber is fully coated with high compatibility with asphalt, so as to ensure that the glass fiber geogrid in the asphalt layer and not in isolation of asphalt mixture but, firmly together.5, physical and chemical stability, through special postprocessing agent coating, glass fiber geogrid can resist all kinds of physical and chemical erosion wear, can resist biological erosion and climate change, ensure that its performance is not affected.6, lock and limit the aggregate because of glass fiber geogrid is mesh structure, aggregate in asphalt concrete can be run through them, thus forming a mechanical interlock. This restriction hinders the movement of aggregates, so that the asphalt mixture in the case of load can achieve better compaction state, higher load capacity, better load transfer performance and smaller deformation.
Q:Characteristics of steel plastic geogrid

5, the use of high density polyethylene plastic composite grid can ensure that: at room temperature will not be affected by acid and alkali and salt solution, or oil erosion; will not be dissolved by water or microbial damage. At the same time, the high molecular weight of polyethylene is also sufficient to resist ultraviolet radiation caused by aging. The grille stress aspect rib synergistic effect, can not generate node crack or damage. But in the actual project, after the packing compaction, therefore has not been subjected to the ultraviolet light and the oxygen erosion, therefore completely may satisfy the permanent construction request.Engineering applications: highway, railway, bridge, road, pier, dam, slag field, such as soft soil foundation reinforcement, retaining wall and pavement crack resistance engineering and other fields.
Q:Geogrid manufacturers and the price is how much?

Geogrid is made of polypropylene, PVC polymer and thermoplastic or molded by two-dimensional grid or a certain height of the three-dimensional mesh screen, when used as a civil engineering, called geogrid. Geogrid is divided into four categories: plastic geogrid, steel plastic geogrid, fiberglass geogrid and fiberglass polyester geogrid. Uniaxial Plastic Geogrid
Q:Geogrid tgsg45-45 what does it mean

Refers to the two-way plastic geogrid, is a two-way stretch square mesh geogrid, 45-45 tensile strength, that is, tension
Q:The difference between steel plastic two-way geogrid and steel plastic geogrid

Two way steel plastic geogrid is horizontal and vertical tension requirements
1. Manufacturer Overview

Location
Year Established
Annual Output Value
Main Markets
Company Certifications
2. Manufacturer Certificates

a) Certification Name
Range
Reference
Validity Period
3. Manufacturer Capability

a)Trade Capacity
Nearest Port
Export Percentage
No.of Employees in Trade Department
Language Spoken:
b)Factory Information
Factory Size:
No. of Production Lines
Contract Manufacturing
Product Price Range
Hot Searches
Related keywords