Aluminum Grid ceiling is one of the materials for ceiling system.It has various patterns and beautiful designs, and could be installed optionally to be more fashionable. Moreover, it's very easy to be installed and disassembled.So these series are your ideal decorating material.
Product Applications:
1) Supermarket, marketplace
2) Service station, toll station
3) Underground, air port, bus station
4) School, office, meeting room
5) Hall, corridor and toilet
6) Sport center
7) Office, store, plaza
8) Hotel, restaurant, kitchen
9) Hospital
Product Advantages:
1) Surface smoothness and easy cleaning
2) High precision, rigidity and consistency
3) Strong corrupt proof, weather proof and chemical proof
4) Surface color stable for 10 years' indoor use
5) Flexible suspension system makes it easily installed and disconnected
6) Easy to match ceiling
7) Fireproof
Main Product Features:
1) Surface smoothness and easy cleaning
2) High precision, lighter weight, higher strength, better rigidity
3) Strong corrupt proof, weather proof and chemical
4) Easy to match lamps or other ceiling parts
5) Flexible suspension system make each ceiling tiles easy install and disconnect
6) Various patterns are available according to your needs
Product Specifications: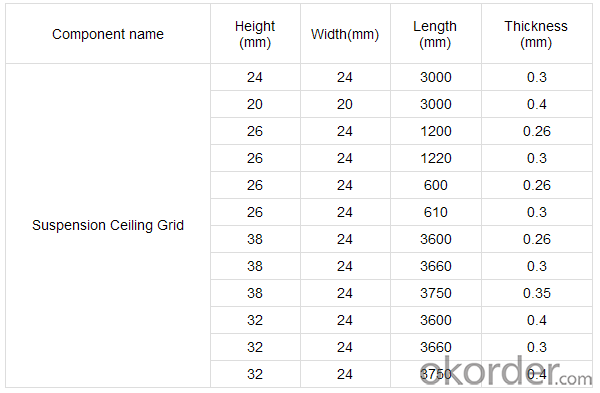 FAQ:
Q:How many the warranty years of your products?
A:15 years for indoor used,20 years for ourdoor used.

Q:Can you show me the installation instruction?
A:Yes,our engineering department is in charge of helping your installation.any question,you can let me know.
Images: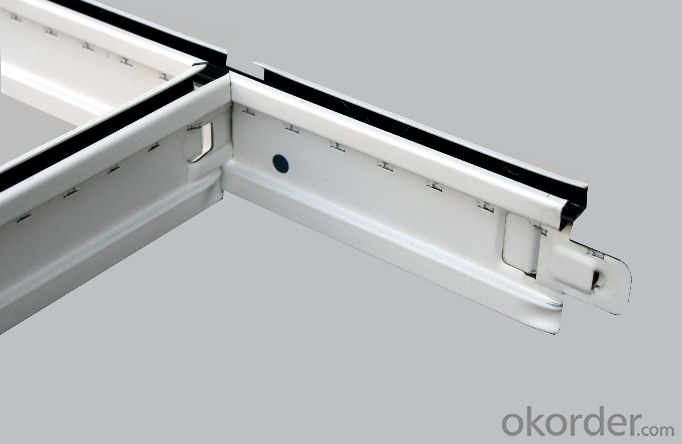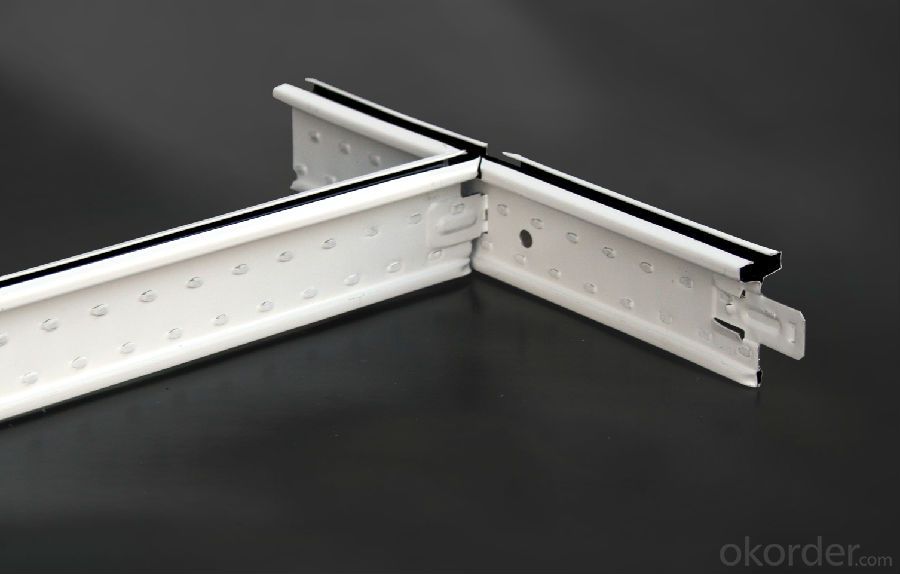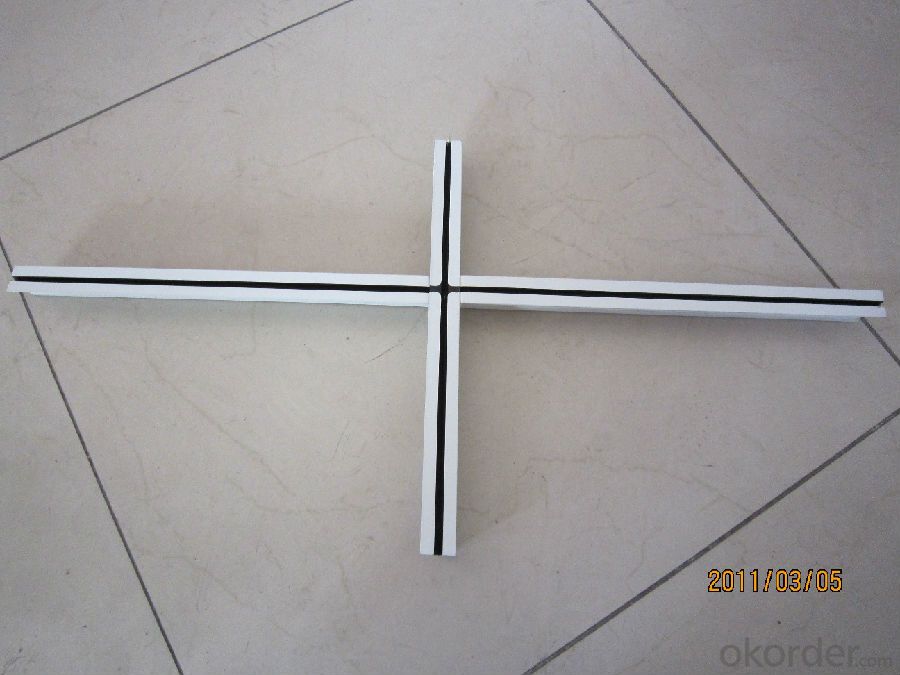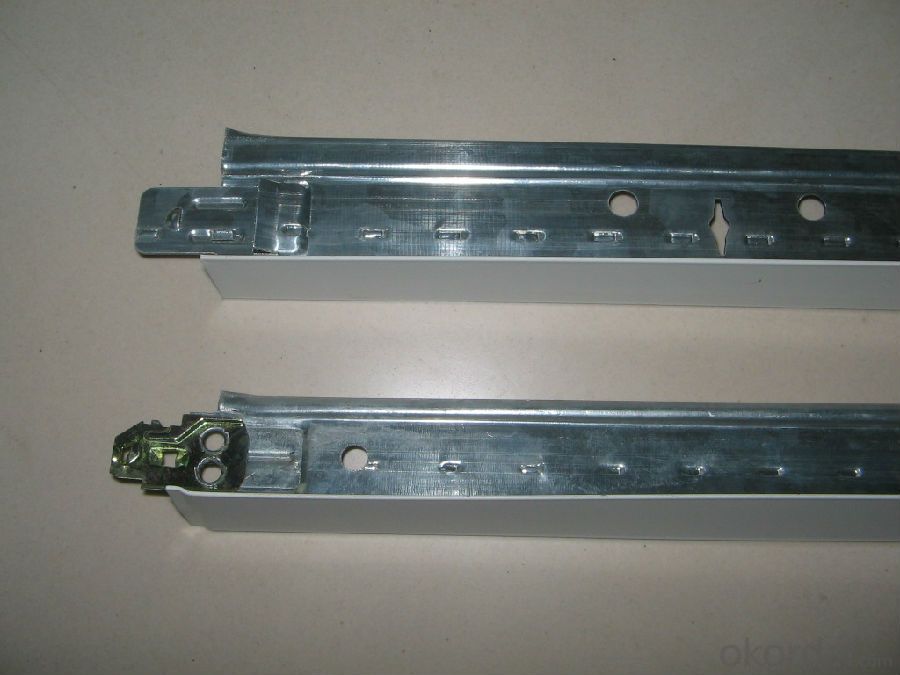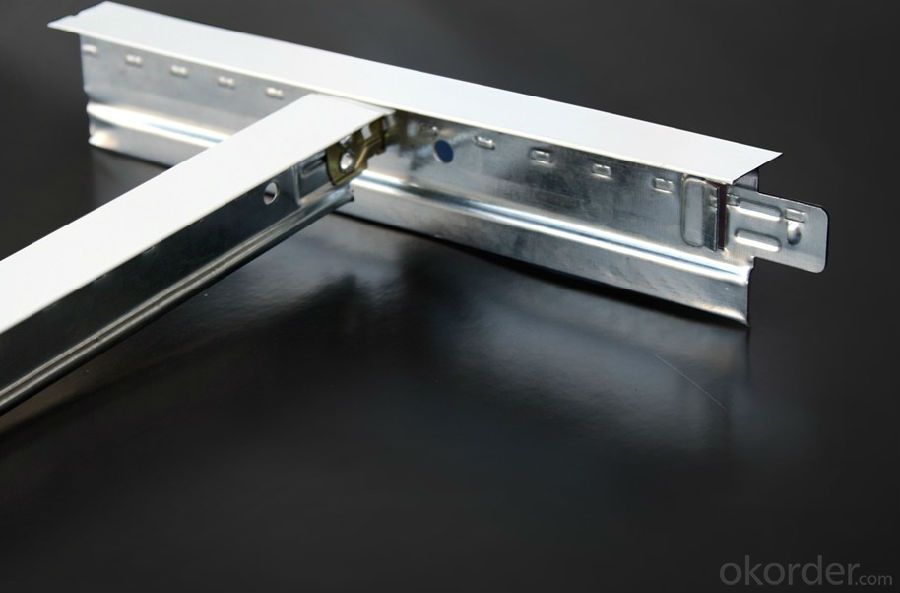 Q:Double-sided 200 light steel keel gypsum board wall how much money a square

Use 150 light steel keel, double-sided double-layer 12mm gypsum board, do paint, you can reach 200mm specifications.
Q:In the CAD 'light steel keel seal 18 PCT big core board posted 8 PCT car side gray paint glass' What is the meaning of this sentence? Request to say the details of the point yo.

Light steel keel seal 18 PCT big core board paste 8% car side gray paint glass' means the use of light steel keel plus matching pieces made of skeleton, and then in the skeleton with 18 cm thick sandwich plastic seal layer, the last layer Sticky side of the 8mm thick gray paint glass. Glossary Under some of the light steel keel is a lightweight construction of galvanized steel sheet after extrusion molding using a kit. 18 PCT big core board, that is, 18mm thick a kind of logs cut into pieces, stitch into a core, made of outside the surface processing. Glass would not have been explained.
Q:100 * 30 * 20 * 0.8 light steel keel refers to what it means

Should be J-type unilateral keel, as the wall of the dragon keylone and CH-keel (vertical keel) matching.
Q:Yes, I know I should get floor lamps since I have no overhead lights, but are there any non permanent ceiling hooks that would let you hang a light (as in weight) plug-in fixture?Also, what about from a tiled ceiling? Are there accessory stores for things that hang from the grid part?

What I have found to work quite well in my basement with a suspended ceiling is to remove one of the ceiling tiles, place a lightweight board across the frame and hang my light from that by making one tiny hole in the tile for the wiring..good luck
Q:Light steel keel wall how much money a square?

Light steel keel skeleton per square meter 20 yuan, gypsum board partition 9 * 2 = 18. Labor costs at 20 yuan, if placed on the noise cotton to add 3, plus loss, other dressings generally around 65 yuan
Q:i just leased a unit in a new plaza. im going to put a barbershop in it. what i want to do is to remove the suspended grid ceiling so it can make the shop look bigger. i know their is sometype of requirement for the ac and i cant just leave it out in the open.. what do i need to do to meet the requirements? ive seen that they put some type of cover over it..

The space between the drop ceiling and the actual ceiling is most likely being used as a return plenum. That is, the entire ceiling is your return duct. You will notice there are a couple egg crate tiles in the ceiling that allow for return air to get above the drop ceiling.The supply ducts are no doubt wrapped to avoid the dripping as stated by Dart otherwise you wouldn't have got the C.O. in the first place. The return is filled with hot, humid air that would've condensed on the cool ductwork and dripped onto the drop ceiling, but i doubt this is the case. They are insulated. If you were to remove this ceiling, you would have to spend the money to run return duct to the various points in the barber shop to ensure air changes and proper CFM (cubic feet per minute) exchange. Not to mention the reason a drop ceiling is there in the first place is to make the room smaller so the unit won't run as much and cost loads of money. Which brings up another problem. If you raise the ceiling in the room, you've just changed the heating and cooling demands for that roof unit and it may not be able to keep up. My advice is to leave the celing and all as it is. If you want to do something with it, why not paint a design on the tiles? If you know an artist, or artistic yourself, do a :Sisitine Chapel thing and have a mural on the ceiling. The tiles come down easily and it would be quite the conversation piece. OK so i'm not a decorator........
Q:I'm putting suspended ceiling in my basement (using Armstrong tiles). Unfortunately, on one of the walls, the level of the ceiling has to be above the top level of the wall framing (it's a long story involving a structural beam, some heating vents and a window), so there are no studs behind the drywall where I need to attach the wall molding. Would molly bolts or something like that be able to support the weight of the suspended ceiling, should I try to cut some wood to fit and block in behind the drywall, or is there something else that I should do?

The wall trim only holds the weight of 1/2 of the outermost tile. So, there is not much weight to support. I've successfully attached the wall tile to stucco'ed concrete walls using liquid nails adhesive. I used a couple nails and scrap boards leaning against the wall to hold the angle in place until the glue set. The t-strips are suspended from the ceiling. Since you have drywall, tack the angle in place with enough nails to hold it while the glue sets. Rather than liquid nails, I'd use something white (like RTV) so you don't have to repaint the glue that shows. Also, the RTV will fill in the gap where joint compound makes the wall not flat.
Q:What are the advantages and disadvantages of wood keel and light steel keel?

Wood keel: easy to draw, what is the amount of small, complex structure of the special occasions. But the fire is not allowed to use a higher environment;
Q:I am finishing my basement and want to do drop ceiling. Problem is I don't want to spend an arm and a leg doing it. I have checked with Home Depot and Lowes and it seems like I might have to. Does anyone know of any other options? Thanks.

Check okorder g , these are the manufacturers of the ceiling products and you can get an idea of styles, prices and local suppliers. PS..Ask your local contractor supply houses if they have any ceiling tile in stock that is discontinued. You may be able to get a discount.
Q:Main beams for the ceiling grid come in 12' lengths. What if a room is twice that in length? Is there a way to interlock those things together? I know that the secondary 4' pieces lock onto the main beams, though.

You are correct that the Main T's are 12' long and yes you can connect those with each other. Here is how you do it! If you do not own a rotary laser level you can probably rent one at an tool rental store. Alternatively you can also measure the desired height from the floor (giving it is level) and snap a line with an chalk line on every wall. Now you will mount the wall angle along the walls (try to hit studs normaly16 on center) once you completed this you need to install hangers every 2-4' to hang your wire from ( your rafters may be 24 on center) I would use the recommended screws for it, if you have the framing in the ceiling exposed you also can hang the suspension wire from the rafters that will support your T's. to verify level you can use a level or pull a string across your main T's. Now you can install all your cross T's they come in 2' + 4' length you should have your main T's spaced accordingly. Now you can insert the Ceiling Tile, install only on row at the time if you want to install Bat Insulation on top of it. If you planing on installing recess Lights I would install those drops before the main T's because it is easier to move your grid out the way. If you want to use florescent lights you need to support all 4 corners of your Main T's around the light fixture to support the weight. One last tip: Buy your supply s from an Distributor for Armstrong that will save you a bunch of cash in comparison to an Home Improvement Store like Lowe's or Home Depot Good Luck
1. Manufacturer Overview

Location
Year Established
Annual Output Value
Main Markets
Company Certifications
2. Manufacturer Certificates

a) Certification Name
Range
Reference
Validity Period
3. Manufacturer Capability

a)Trade Capacity
Nearest Port
Export Percentage
No.of Employees in Trade Department
Language Spoken:
b)Factory Information
Factory Size:
No. of Production Lines
Contract Manufacturing
Product Price Range
Hot Searches
Related keywords