1.Structure of Aluminum Sheets AA1100 Used for Construction Description
Aluminum Sheets AA1100 Used for Construction is cut from aluminum coils 1xxx. The aluminum content of Aluminum Sheets AA1100 Used for Construction is 99% at least. It has great ductility, heat conductivity, anti-corrosion and moisture resistance properties.
Aluminum Sheets AA1100 Used for Construction is widely used for electronics, instruments, lighting decoration, packing industry, house decoration, curtain wall, honeycomb-core panel, sandwich panel, aluminum composite panel and aluminum composite pipes.
2.Main Features of Aluminum Sheets AA1100 Used for Construction
• Superior quality of raw material
• Reasonable and stable chemical composition
• Accurate tolerance
• Goode mechanical property
3.Aluminum Sheets AA1100 Used for Construction Images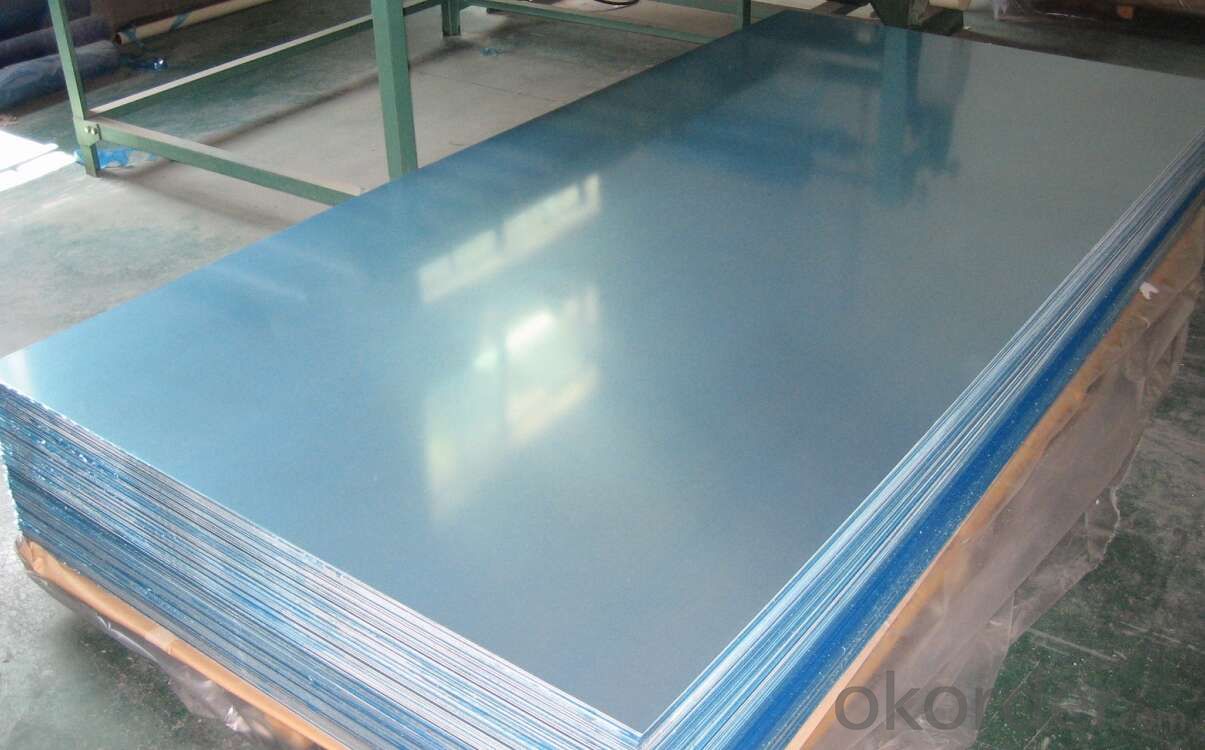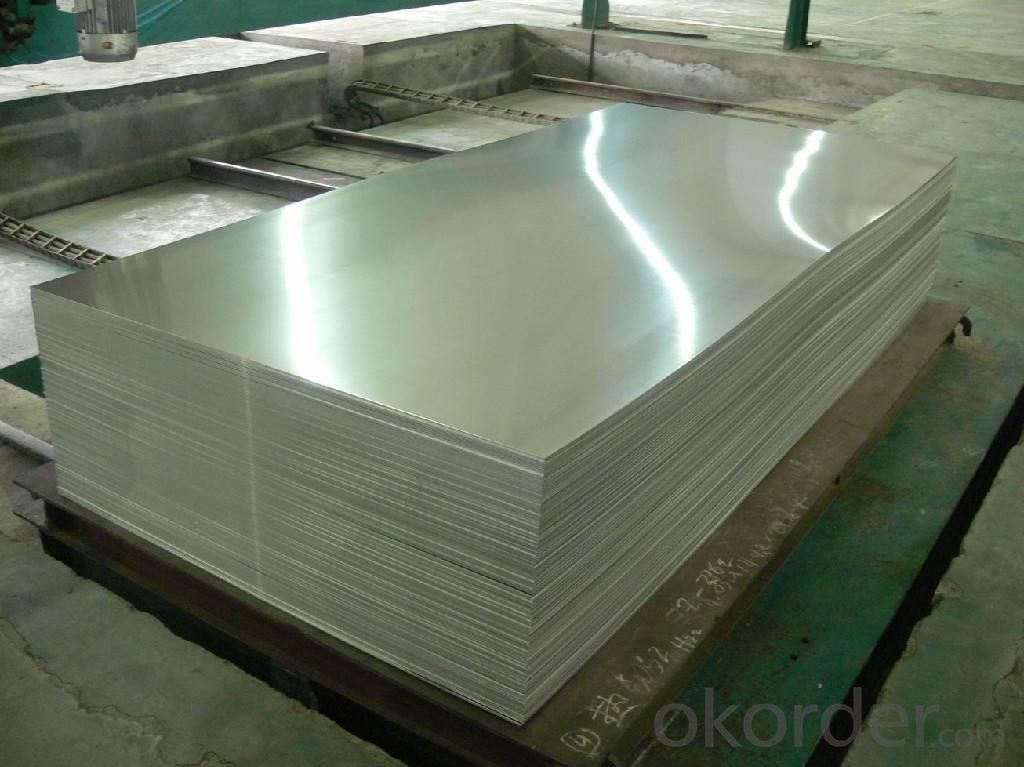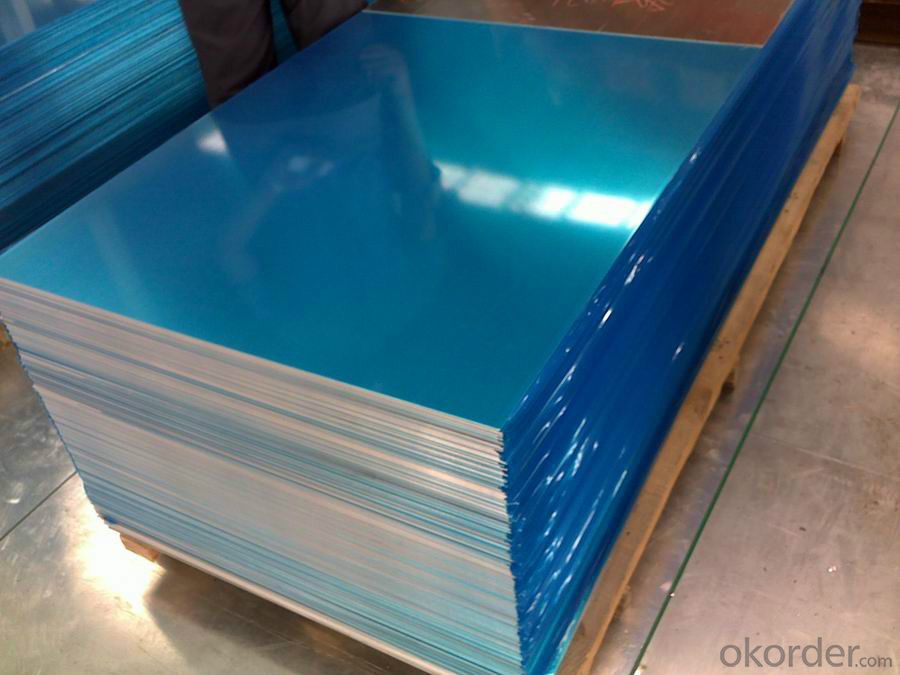 4.Aluminum Sheets AAAA1100 Used for Construction Specification
| | |
| --- | --- |
| Alloy | AA1100 |
| Temper | H14, H16, H18, H22, H24, H26, H32, O/F |
| Thickness | 0.2mm -- 100mm |
| Width | 30mm -- 1700mm |
| Standard | GB/T 3880-2006,EN,ASTM,JIS |
5. FAQ of Aluminum Sheets AA1100 Used for Construction
A.How to guarantee the quality?
Customers are welcome to our mill to visit and check the products. Besides, we can arrange a third party to test Aluminum Sheets AA1100 Used for Construction.
B.When will you deliver the products?
Aluminum Sheets AA1100 Used for Construction will be delivered within 35 days after receiving advanced payment or original L/C.
Q:when aluminum metal undergoes a combination reaction with O2(g)

Aluminium metal combines with the oxygen from the air on heating to form aluminium oxide. The reaction can be represented using a balanced equation as 4 Al (s) + 3O2(g) = 2Al2O3(s)
Q:How can I make aluminum oxide?

Visit this link: okorder ... Hope it's useful to you!
Q:If something is wrong, what kind of glue can be used for bonding the stainless steel sheet and aluminum sheet? The area may be very big. What are some common or good glue to buy?

Is the whole surface covered with glue or covered with four sides?What are you asking for?This kind of structure can use more glue,Acrylic structural adhesive, epoxy structural adhesive, silicone structural adhesiveNeed to understand glue, we can communicate,
Q:I have a friend to purchase a number of aluminum, used to make computer cooling plate. He asked me to help with the supplier, can I look at the Internet, there are many kinds of aluminum, would like to ask: what kind of computer cooling plate used to do a bit better? What are the suitable suppliers in Guangdong?

Aluminum extruded radiator:It is widely used in modern material with good heat dissipation cooling industry, most of them use 6063 T5 high quality aluminum, its purity can reach above 98%, the heat conduction ability, low density, low price so get the favor of the major manufacturers.
Q:I need to coat a piece of aluminum with aluminum oxide. Can I do it by just attaching aluminum to an electrode and put it into some water with the other electrode? I know you can make iron oxide that way, but will aluminum work? If it will work, which electrode should I put the aluminum on?

it is called hard anodization a lot of machine shops can do it - I think there is a certain soup to put it in The Al would be the anode
Q:Trying to find the best aluminum powder I can buy for rocket engines and pyrotechnic (fireworks) uses?

For okorder (I think there prices are the same as the other high end brands, except Star Molecule is not diluted, and it works better from my experience).
Q:There seems to be a load of buzz out there regarding the use of aluminum pots and pans. They apparently may cause Alzheimer's or bone degeneration in women. I have some cast iron pans that I use when ever possible but they are not always practical. I'd like some of you kitchen pros to give me some sound advice regard the use of aluminum in the home kitchen. I know they are used in food service organizations.... I look forward to some informative replys.Thanks in advance.

The link between Alzheimer's and aluminum was dis-proven long ago. See the article in the link, from an Alzheimer's Association web site.
Q:Okay, so i swallowed some aluminum foil like the size of a quarter from my fruit rollup wrapper, ha don't ask why? but my stomach KINDA hurts right now...like 2 minutes later.. Could this have done any damage to me.?

lol... You should be fine. But it may hurt a little coming out the other end? I don't know. One thing I do know: I swallowed a penny when I was a child and never had any trouble.
Q:im wanting to try and source my own chemicals for experiments and such in the cheapest way possiblei thought a cheap method of making powdered aluminium would be to just sandpaper aluminium kitchen foil and collect the powder, what i need to know is:how pure is aluminium foil?.....e.g is it actually mixed with some other metals and is an alloyand will the powder i collect be as good as bottled aluminium powder? i know it wont be perfect but as long as its similar that should be fineim using it for pyrotechnical experiments by the way

Aluminum foil is pretty pure for most purposes (99.1 % pure). However, I really think sandpapering aluminum foil is not your best option. For one, aluminum foil is quite expensive, I wonder if you could just get a bunch of the powder for a cheaper price than buying an equal mass of aluminum foil. Also, how would you even begin sandpapering it? If you rub a crumpled up ball of aluminum on a rough surface, you don't get a powder, you just get a ripped up ball and a gray mark on the rough surface. But you could try, tell me if it works. However, I think you may have better odds with aluminum cans. They are cheaper and thicker thus not so prone to ripping. Although I still doubt you could get a reasonable quantity of aluminum powder from that. If all else fails, you could always try stuffing a bunch of aluminum foil in a blender.
Q:Aluminum and oxygen gas react to produce aluminum oxide

Aluminium oxide is Al2O3, so there are 3 oxygen atoms for every 2 aluminium atoms. Divide 75 by the relative atomic mass of oxygen (15.9994). That is proportional to the number of oxygen atoms. Then divide by 3 and multiply by 2. This gives a number proportional to the number of aluminium atoms. Then multiply this by the relative atomic mass of aluminium (26.981529) to give the mass of aluminium required in grams.
1. Manufacturer Overview

Location
Year Established
Annual Output Value
Main Markets
Company Certifications
2. Manufacturer Certificates

a) Certification Name
Range
Reference
Validity Period
3. Manufacturer Capability

a)Trade Capacity
Nearest Port
Export Percentage
No.of Employees in Trade Department
Language Spoken:
b)Factory Information
Factory Size:
No. of Production Lines
Contract Manufacturing
Product Price Range